I wrote about Solace, a Portland-based startup, for Bloomberg Businessweek. 
David Odusanya (L) and Keith Crawford (R) at the Solace offices in Portland, Oregon 
When Keith Crawford and David Odusanya started their cremation company in April 2019, there was no way they could anticipate that a worldwide pandemic would soon prove the urgency of their model.
As Covid-19 approaches the two-year mark, Solace Cremation has turned out to be a service for the modern age—a web-based business that offers a safe and remote experience while allowing customers to smoothly organize a loved one's cremation. Based in Portland, Ore., with operations in Seattle and Southern California, Solace handles the entire process almost completely online.
Crawford's father died in 2013 after a battle with Parkinson's disease, but he'd planned everything about his own funeral and paid for all of it in advance. Even so, the funeral director overseeing the arrangements tried to up-sell Crawford and his siblings on various products and services once their father was gone. "Why would we want to do anything different from what my dad had chosen?" Crawford asks. And why, he kept wondering, hadn't anyone come up with a better experience, given how many Americans are dissatisfied with end-of-life rituals.
Odusanya's mother passed away later that same year, in his hometown of Sheffield, England. Her wish was to be cremated.  "I couldn't understand why we were paying $2,000 for a wooden casket," he says.
They each came away from those experiences wondering how they might fully redesign the funeral home experience — "so creepy and gloomy," says Crawford. Part of their research involved interviewing families who'd had reactions similar to Crawford

'

s. The process, they heard again and again, was antiquated and cold, leaving most people feeling it was all about money. The pair was also surprised to learn that the cremation rate surpasses the burial rate in this country and no one's building new funeral homes. So they ditched their initial idea and focused on modernizing the experience of saying goodbye to a loved one.
The death-care industry is dominated by Service Corporation International, a conglomerate that owns mortuary chains such as Dignity Memorial, Neptune Society, and Funeraria Del Angel. The industry is notoriously opaque about pricing. Even in California, where funeral homes must list prices online, a loophole allows many to get out of that basic requirement. Most funeral homes won't disclose rates until you're sitting at a table with them with a big binder plopped down in front of you.
"If you've chosen direct cremation there is no need for all the funeral home visits, paperwork by hand, and in-person meetings," Crawford says. "We removed that from the equation and—COVID aside—people are very happy about that. It gives them time to do other things—plan a memorial, grieve with their families."
Funeral rates rise with various purchases: caskets, floral arrangements, even prayer cards. And the cost of cremation increases significantly when handled by a traditional funeral home—to an average of $2,550 in the U.S., according to the National Funeral Directors Association. Even when choosing cremation at a typical funeral home, the fees can pile up, says Malisa Riceci, Solace's funeral director. "If you want 'priority' cremation, if you want a lock of hair, if your loved one is over a certain weight, even if you want a pacemaker removed—these all add up very quickly," she says. Most people, still overcome by grief, wind up agreeing to extra costs because they don't have the time or emotional energy to shop around or negotiate.
Solace adds no extra fees. Its $895 flat fee includes: picking up the body (of any size), removing a pacemaker, cremating within 48 hours, completing paperwork, and returning a loved one's ashes in a simple cardboard box. The only extra cost is for the death certificate, as that varies depending on the state and the number of copies a family needs.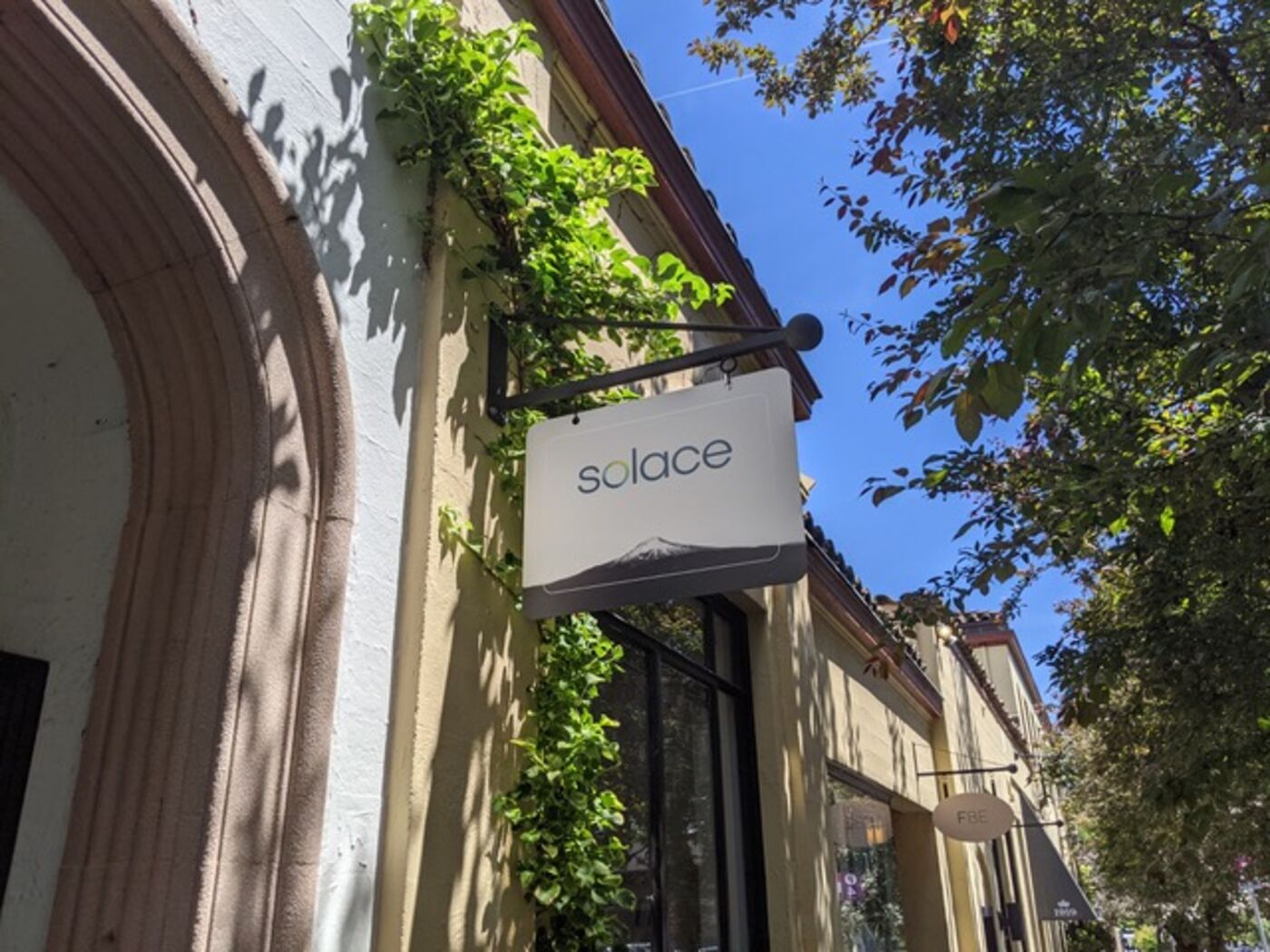 "What they have done is brilliant and necessary," says Michael Hebb, founder of Death Over Dinner, a nonprofit that organizes events where people talk about death. He met Crawford and Odusanya about five years ago at Endwell, an annual industry symposium. "For one, the clarity of the offer and the pricing." he says. "It's not hidden away in some part of a funeral home's website."
Liz Eddy is the 31-year-old founder of Lantern, a resource guide for end-of-life planning that also serves as a digital vault for documents. Eddy singles out the one-on-one care the Solace team takes with each customer—even as it's done remotely. "You have to deeply connect and earn trust with the individual," she says. "They allow for ease, but also the experience is warm and connected and run by people who really understand" customers' needs.
Solace says its growth has been swift. Although it doesn't disclose figures, it says revenue tripled from 2019 to 2020. The startup recently collaborated with the Good Mod, a Portland design company, and industrial designer Rob Bruce, also a former Nike employee, to create more permanent urns—a frequent customer request—from 3D printed clay. These are available for sale on a separate website for $195 and up.
"We want to provide services that families want," Odusanya says, "vs. just trying to sell them anything."